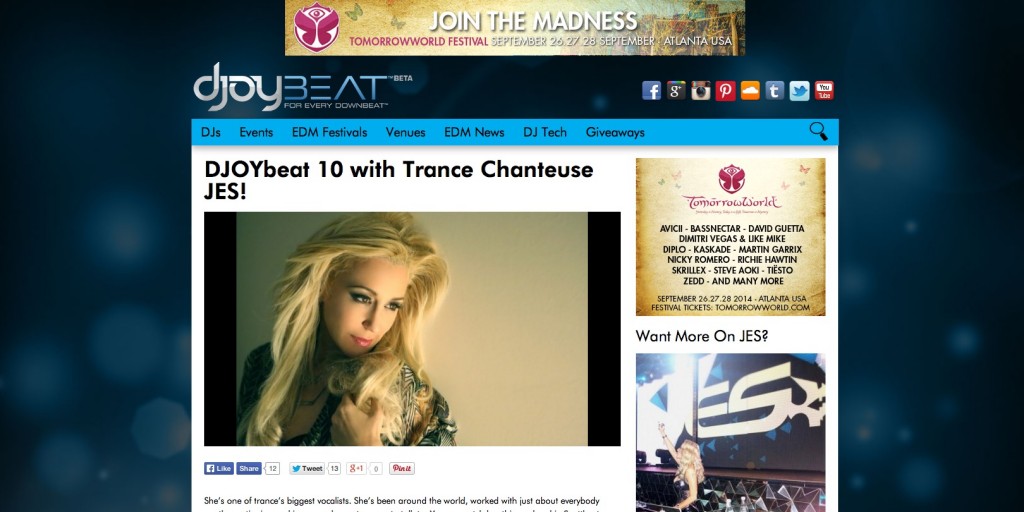 DJOYBEAT: 10 with Trance Chanteuse JES!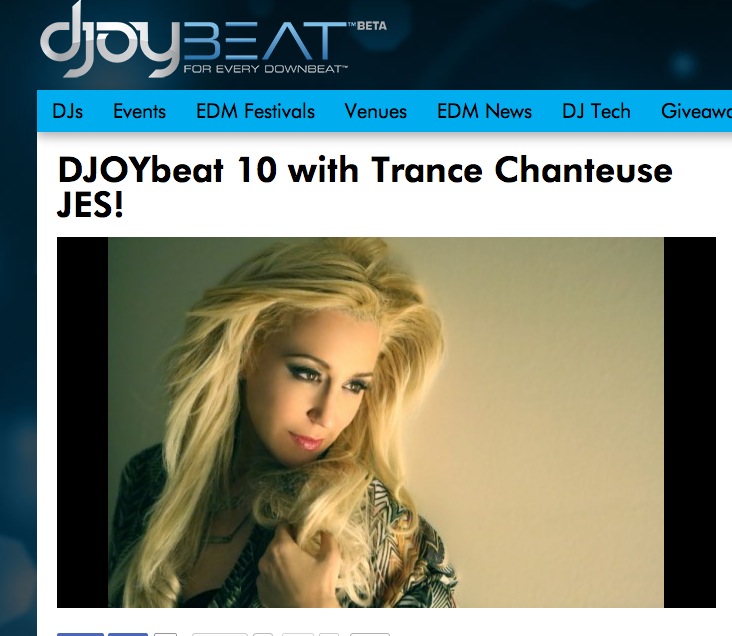 She's one of trance's biggest vocalists. She's been around the world, worked with just about everybody worth mentioning and is a very pleasant person to talk to. You can catch her this weekend in Seattle atFoundation Nightclub. Check out our conversation with JES:
1. For people who don't know you, who is JES and how did you get here?
I'm JES, I'm pretty known in the electronic world, although I don't come from it, I was brought up as more of a singer/songwriter in the more mainstream, pop, rock, but I've found a lot of success in EDM. In 2004 I had a song "As the Rush Comes" (with Gabriel & Dresden as Motorcycle – ed.), that's sort of where my life got swept into this world. My first record deal was with Tiesto, so he's someone who really supported me in the beginning, and now as well. I've released three albums Disconnect, my first album in 2007, Into The Dawn in 2008, and 2010 was High Glow, and then in 2011 I started releasing these compilations which have my songs on them as well as tracks that I loved from my radio show, Unleash the Beat. I have also become, in the last couple of years, a DJ, so I do a lot of my shows where I DJ and sing. It's been quite a journey from where I came from to where I am now.
cheap moncler uk,ralph lauren italia shop,louis vuitton outlet uk,cheap michael kors,north face outlet