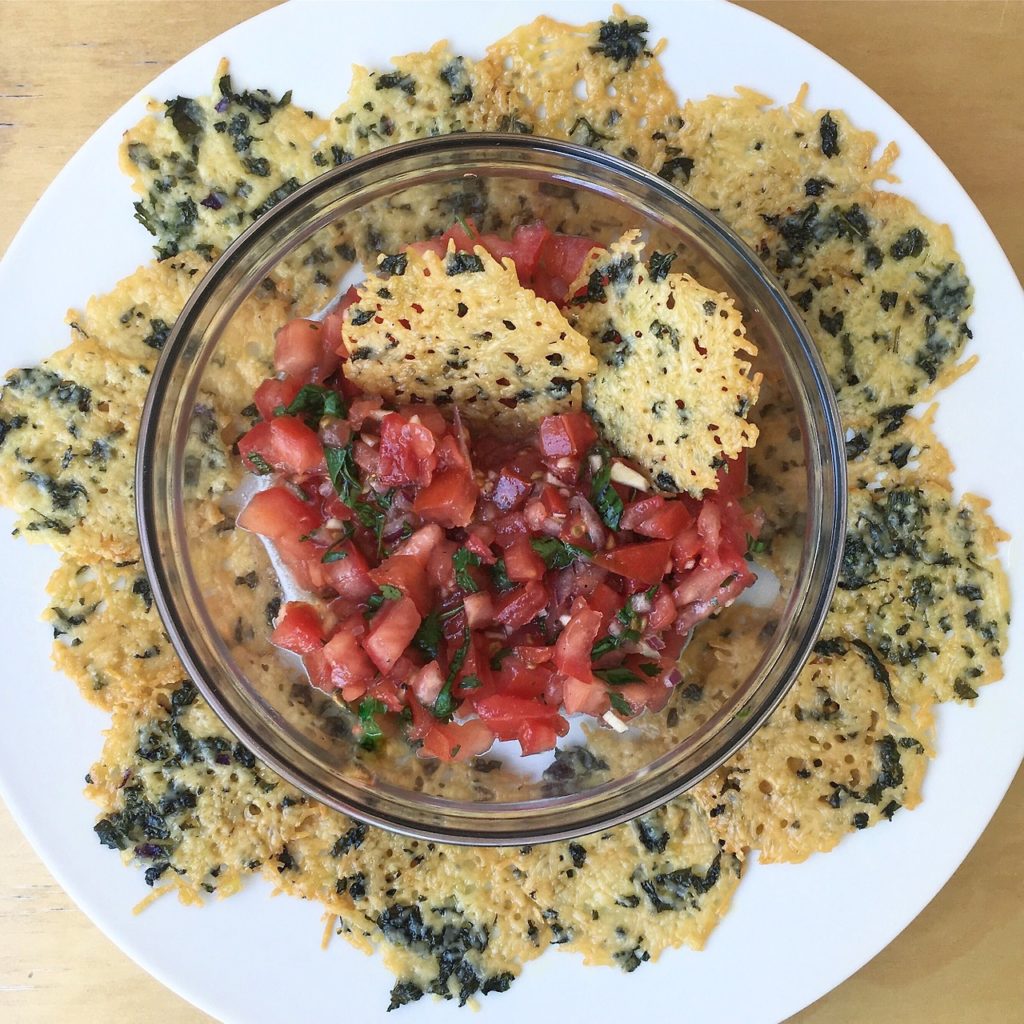 PARMESAN BASIL CRISPS WITH ITALIAN TOMATO SALSA
PARMESAN BASIL CRISPS WITH ITALIAN TOMATO SALSA
If you are craving a garlicky, rich, crunchy bruschetta but fretting on all the carbs (summer is coming) then this is your perfect quick fix. My parmesan crisps dipped into a fresh and bright Italian tomato salsa will have you coming back for more and more.
Parmesan Basil Crisps
Ingredients:
-5 once container shredded parmesan
-3 tbsp fresh basil, finely chopped
-1 tsp garlic powder
Instructions:
1) Preheat oven to 350 degrees. Line a cooking sheet with parchment paper.
2) Combine the shredded parmesan with fresh basil and garlic powder. Scoop 1 tbsp at a time of the parmesan mixture onto cookie sheet and spread out into thin round circles.
3) Bake for 5 minutes. The trick is to watch them carefully until they become a light golden color. Remove and cool. Transfer to a plate and repeat until all the crisps are made.
Italian Tomato Salsa
Ingredients:
-5 plum tomatoes, diced
-1 tbsp light olive oil
-1 tbsp red onion, minced
-1 garlic clove, minced
-juice of 1 lime
-2 tbsp fresh basil, chopped
-salt and pepper to taste
Instructions:
1) Combine all ingredients in a bowl.
2) Let salsa marinate in the fridge for 15 minutes. Serve with my Parmesan Basil Crisps or on toasted baguette slices.
Enjoy!