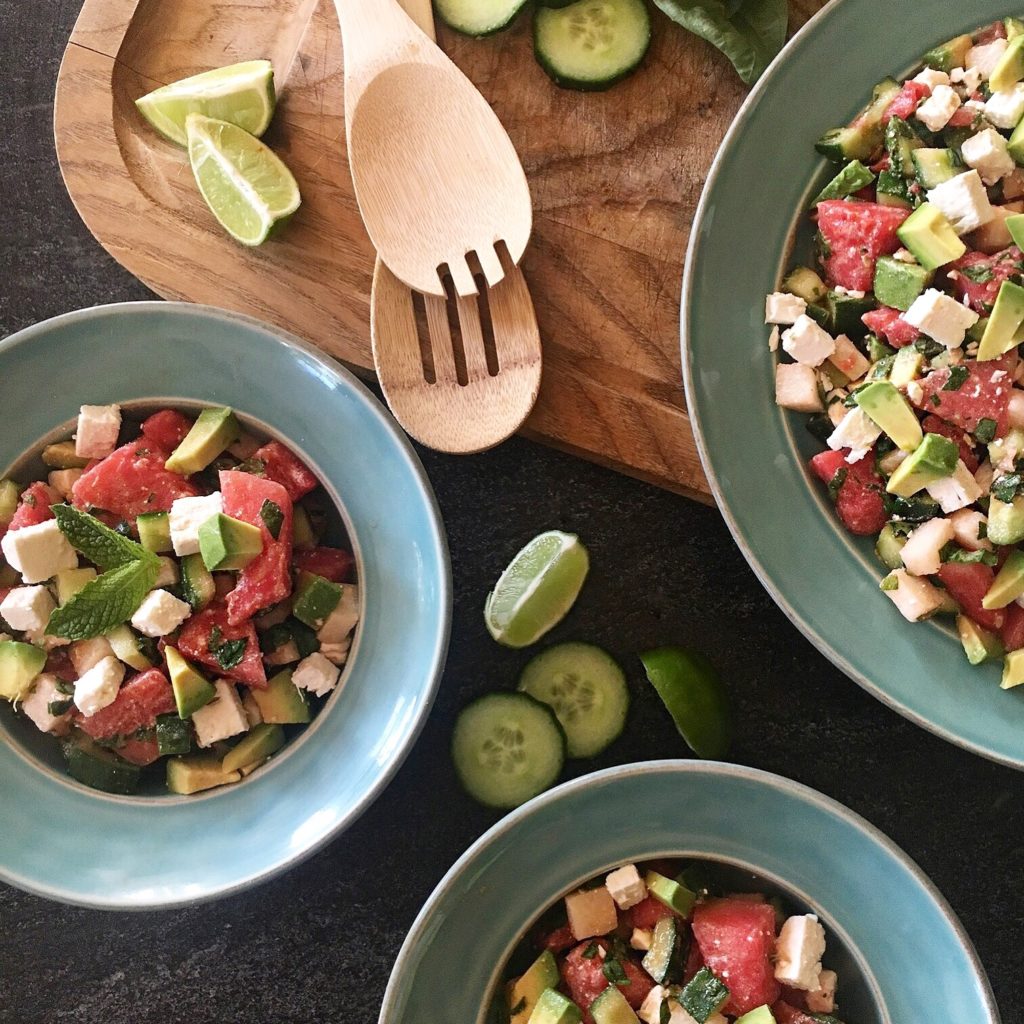 ULTIMATE WATERMELON SALAD
ULTIMATE WATERMELON SALAD
Nothing screams summer more than ripe, juicy watermelon eaten outside on a warm day. My Ultimate Watermelon Salad will give you all the summer feels! Packed with tons of fresh flavor it is nearly impossible to have just one serving.
Ingredients:
-1 small chilled seedless watermelon, cubed
-1 cup jicama, cubed
-8 oz of light feta, cubed
-1 avocado cubed
-1 large English cucumber, seeded and chopped
-½ cup of mint
-½ cup of basil
-2 tbsp lemon juice
-Juice Of 2 Limes
-Sea Salt To Taste
-2 tbsp light olive oil
-Cayenne pepper to taste (optional)
-Balsamic glaze (optional for topping)
Instructions:
1) Add all prepped ingredients to a large mixing bowl. Toss lightly as to not break up the feta but till fully combined.
2) Chill in the refrigerator for 20 mins then serve immediately. Top with balsamic glaze to really take this dish over the top! Enjoy 🙂