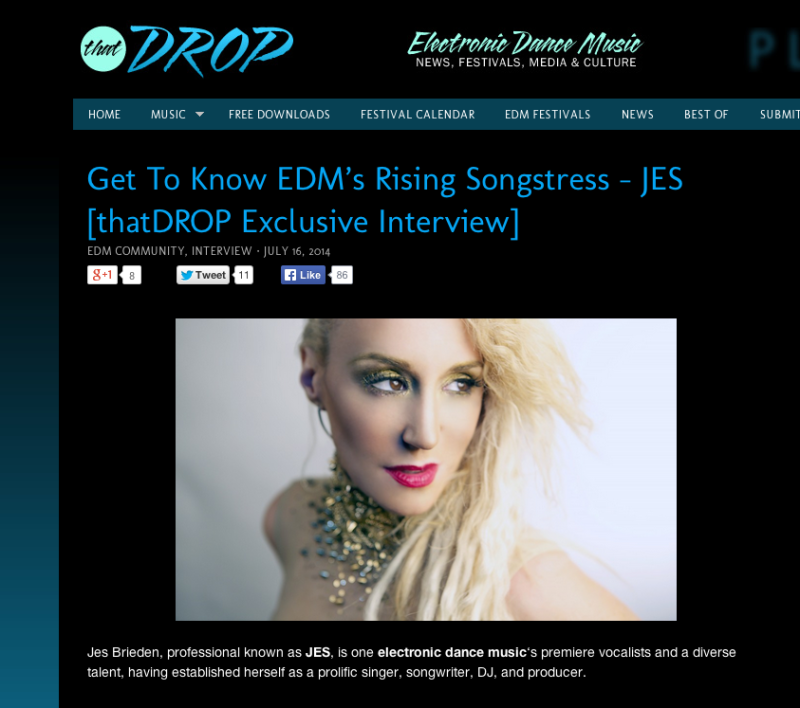 Jes Brieden, professional known as JES, is one electronic dance music's premiere vocalists and a diverse talent, having established herself as a prolific singer, songwriter, DJ, and producer.
JES' extraordinary voice, passionate songwriting and legendary collaborations have cemented her as one of the most recognized names in dance music, with recent features in MTV Buzzworthy, Jungle Magazine, Cliché Magazine, Marie Claire and a place in Vibe Magazine's "Top 10 Females in EDM 2013″.
Having just released her latest album "Unleash The Beat – Blonde," JES is primed to keep gaining momentum in 2014.
We recently had the chance to shoot JES some questions and discuss her influences, experience working withTiesto, and brand new album.