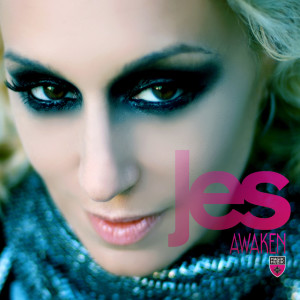 JES Awarded Top Honors in Dance/Electronica Two Years In A Row for The International Songwriting Competition (ISC).
The International Songwriting Competition (ISC), the world's preeminent global songwriting event, has announced its 2010 winners. JES, for the second year in a row, has been awarded 1st place in the dance/electronica category for her spring smash hit, "Awaken." She shares this award with long-time collaborater, producer and composer, Richard Robson. The pair also received honorable mention for her pop-dance hit "Closer." Both songs can be found on the chart topping album, HIGH GLOW.
JES has held top honors in the category three times before with her 2009 1st place finish with "My Love" (w/Johan Gielen), 2008's 2nd place spot with her #1 Billboard Dance Hit "Imagination" (w/ Gabriel & Dresden), and the 1st Place award in 2007 with "Ghost" (w/Deepsky).
Called "the songwriting competition to take note of," by the New York Times, ISC was established in 2002 and awards more than $150,000 in cash and prizes to amateur and professional songwriters around the globe. Winners are selected from over 15,000 songs submitted from 115 countries worldwide. Judges include iconic artists Peter Gabriel, Tom Waits, Kings of Leon, Jeff Beck, Robbie Williams, McCoy Tyner, Kelly Clarkson, Train, Michael W. Smith, Robert Smith (The Cure), Wynonna,and many more. In addition to the high-profile artists included in the roster of judges for 2010, ISC boasts five record label presidents as well as other industry leaders, offering songwriters the unprecedented opportunity to have their music heard by influential decision-makers. See below for the complete list of judges.
For a complete list of 2010 ISC winners and to hear the winning songs, go to http://www.songwritingcompetition.com/winners