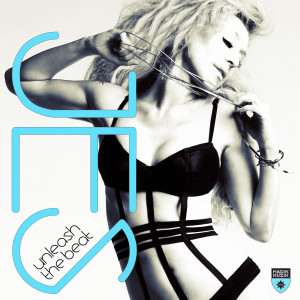 JES releases new album "Unleash The Beat"

She possesses an angel's voice but her command of emotions is purely carnal. JES, the self-proclaimed "Queen of Rocktronica" releases her highly anticipated 4th studio album, "Unleash The Beat". Named after the single from her previous album "High Glow", "Unleash The Beat" is a continuously mixed album, containing previously unreleased remixes alongside brand-new tunes. The album comes with an online remix package and contest for the title track.

New songs on the album include "Can't Stop" with Ronski Speed; "Before You Go" with Andy Duguid; and JES' own, "Back To You." The David Silcox extended remix of JES' "Fascination" is absolutely the sound of now and is perhaps the strongest track on this album, replete with a twist of dubstep to satisfy the hungry masses.

Spanking-new remixes also grace the album, including Kaskade's club remix of JES' "Imagination," a Billboard #1 dance radio hit; Twisteddisko's remix of Allure ft JES' "Show Me The Way," a surefire summer anthem; Gabriel & Dresden's remix of "Around You," a frenetic dancefloor sizzler; and Coco Channel's remix of JES' "Deep Breath Love," a track that puts JES' scorching vocals front-and-center. "Unleash The Beat" also spotlights JES' previously released gems in a single treasure trove, including "The Light In Things" from BT's Grammy® nominated album "These Hopeful Machines"; "Everything" from Tiësto's Grammy® nominated "Elements Of Life" studio album; and "High Glow," the title track of JES' 2010 studio album.

Born Jes Brieden, JES was affectionately dubbed "the voice of Tiësto" for her work on his "Elements Of Life" album and subsequent world tour. A New York native, JES' songs have led numerous radio and club charts. Her voice is instantly recognizable from the chart-topping pop hit, "As The Rush Comes," as Motorcycle with Gabriel & Dresden. That hit song was named Billboard Magazine's "#4 most played dance song of the decade" from Billboard's 2000-2010 charts, no small feat considering the endless output of faceless electronica. JES has collaborated with the world's leading DJs and producers, including Tiësto, BT, Armin van Buuren, Gabriel & Dresden, Richard Durand and others. She is sought-after not only for her magical voice, but for her command of audiences when performing live. Multi-national corporations have taken notice, and JES has composed original music for Coca-Cola and performed live during the 2008 Beijing Olympics. JES is a darling of the international entertainment press, having appeared on the UK's "Top Of The Pops" TV program in 2004 alongside Beyoncé and Maroon 5.

As a bonus, Unleash The Beat comes with an online remix contest of the title track. All stems of the original version have been open-sourced to the public for remixing on http://unleashthebeat.com The winning remix will be released on a forthcoming E.P. from Black Hole Recordings.The CD is available at Fine Night and Amazon.

The digital download is available on iTunes, Junodownload, Beatport or the portal of your personal preference.