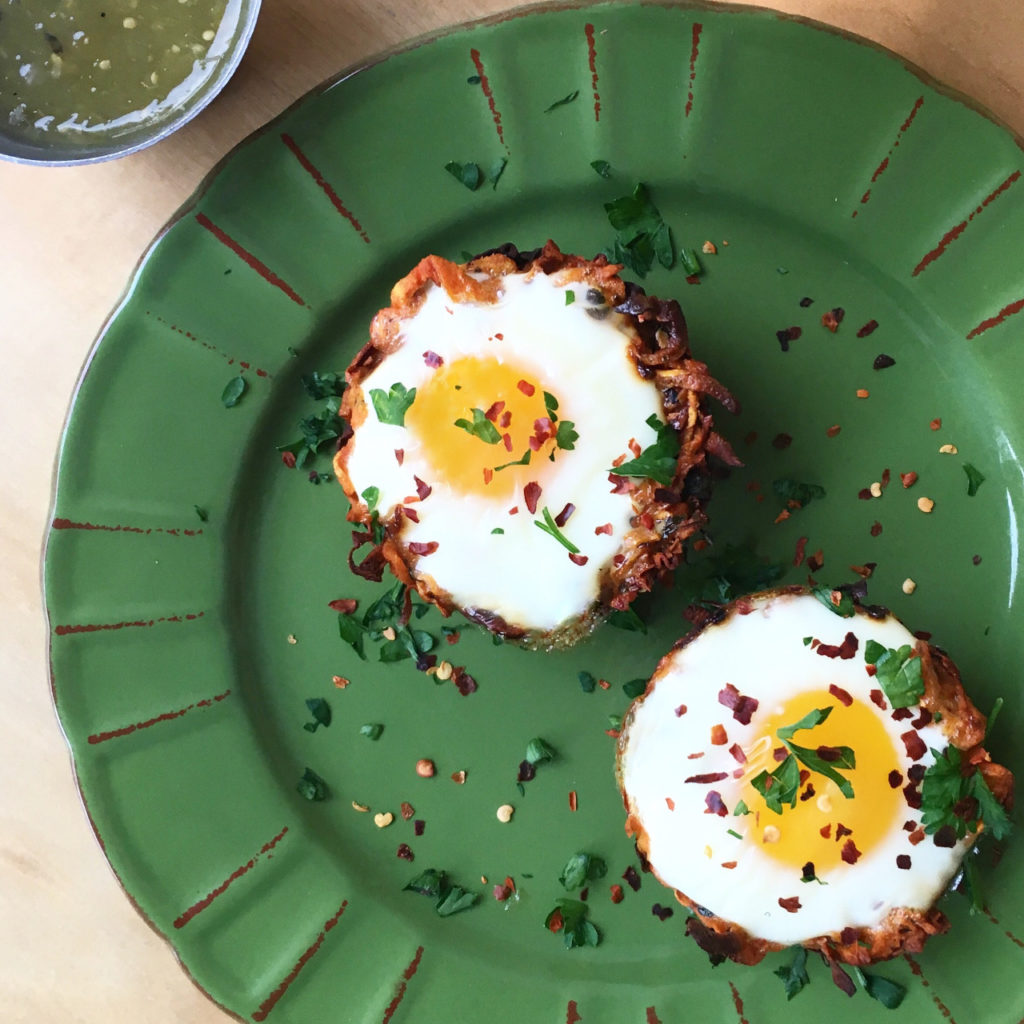 BAKED EGG SWEET POTATO NESTS WITH TOMATILLO SAUCE
Having friends over this weekend? Serve my super easy Baked Egg Sweet Potato Nests for a brunch that is as beautiful as it is delicious!
Ingredients:
-3 sweet potatoes washed, peeled, then spiraled or grated
-4 eggs
-½ tbsp light olive oil
-1 tsp cumin
-salt & pepper
-½ cilantro, chopped
-tomatillo salsa
Instructions:
1) Preheat oven to 400 F.
2) In a bowl combine the spiraled sweet potato with light olive oil, salt & pepper, cumin, and chopped cilantro.
3) Spread sweet potato evenly on parchment paper lined cookie sheet and bake for 35 minutes.
4) After the sweet potato comes out of the oven cool slightly. Next, press the sweet potato mixture into the bottom and sides of greased muffin tins to make 4 little nests.
5) Crack eggs into the nests and bake for about 10 min. or until eggs whites are fully set and yolk is still runny.
6) To serve, sprinkle with salt &pepper, chopped cilantro, red pepper flakes,
and a side of tomatillo salsa.
Enjoy!