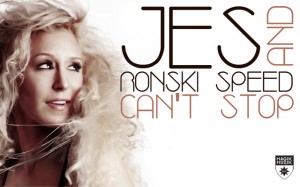 JES Presents Her Stunning New Video For "Can't Stop."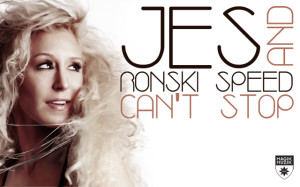 "Can't Stop", the sensational first single from JES' highly respected 2011 mix album "Unleash The Beat" hits the airwaves with a spectacular video and slamming remix package. Collaborating with acclaimed German DJ Ronski Speed, "Can't Stop" is built around one of JES' most inspiring vocal performances to date, reinforcing her position at the very top of EDM's most wanted list.
With breathtaking build-ups, spine-tingling peaks and an addictive chorus hook "Can't Stop" ensures to keep JES at the top of dance music radio playlists and charts.??The remix package features an outstanding array of remixes that need to be checked out in full. Bobina drives his remix with a banging synth riff, Stoneface and Terminal rework the original with Ronski Speed for an In Search Of Sunrise inspired feel-good trance cut, Disco Fries apply a maximum house treatment, Coco Channel drops the club vibe with the most progressive remix of the bunch and Aerofeel 5 completes the pack with a punchy tech trance rework.??"Can't Stop" is released with a lighthearted and innovative video following JES in "a day in the life of" style documentary. A tongue-in-cheek look at someone who starts and ends her day deep inside the EDM lifestyle, "Can't Stop" is a stunning and entertaining glimpse through the eyes of a dance music aficionado.
Check out the video: