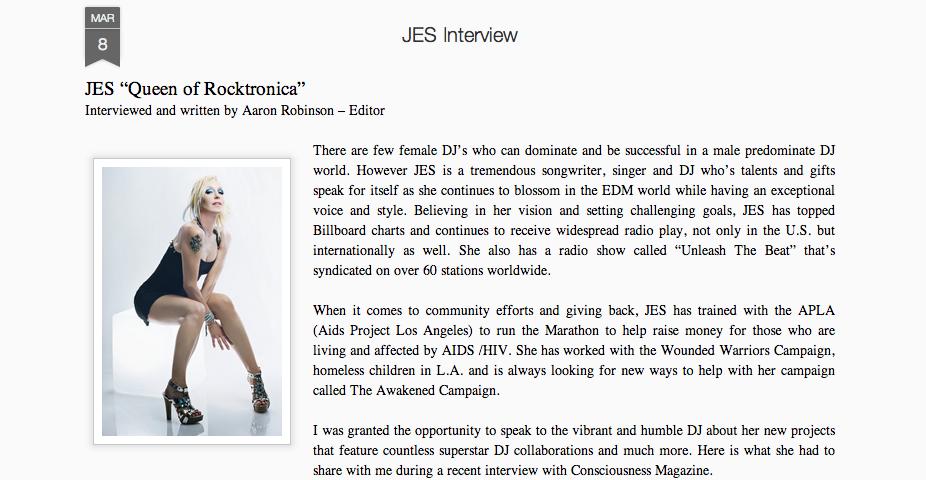 Consciousness Magazine: JES Interview
There are few female DJ's who can dominate and be successful in a male predominate DJ world. However JES is a tremendous songwriter, singer and DJ who's talents and gifts speak for itself as she continues to blossom in the EDM world while having an exceptional voice and style. Believing in her vision and setting challenging goals, JES has topped Billboard charts and continues to receive widespread radio play, not only in the U.S. but internationally as well. She also has a radio show called "Unleash The Beat" that's syndicated on over 60 stations worldwide.
 
When it comes to community efforts and giving back, JES has trained with the APLA (Aids Project Los Angeles) to run the Marathon to help raise money for those who are living and affected by AIDS /HIV. She has worked with the Wounded Warriors Campaign, homeless children in L.A. and is always looking for new ways to help with her campaign called The Awakened Campaign.