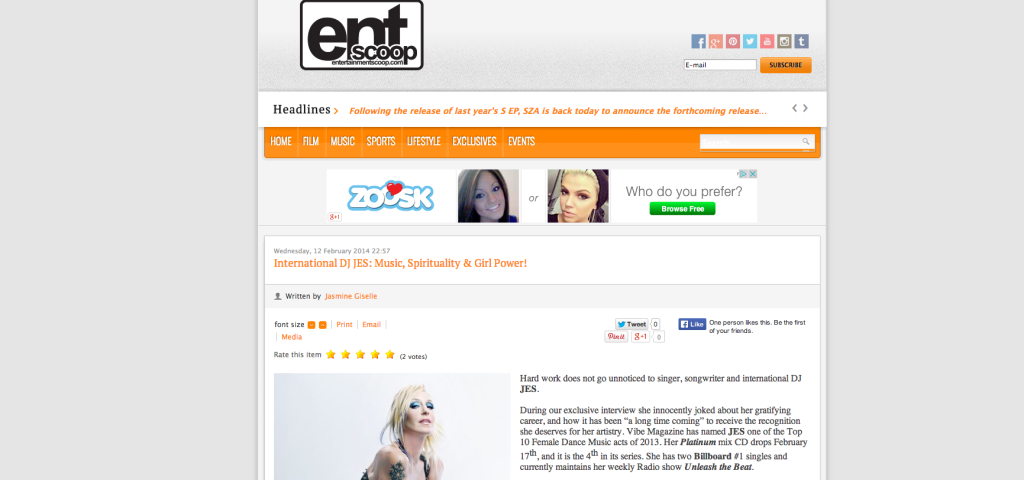 ENT SCOOP- International Artist JES: Music, Spirituality & Girl Power!
Hard work does not go unnoticed to singer, songwriter and international Artist JES.
During our exclusive interview she innocently joked about her gratifying career, and how it has been "a long time coming" to receive the recognition she deserves for her artistry. Vibe Magazine has named JES one of the Top 10 Female Dance Music acts of 2013. Her Platinum mix CD drops February 17th, and it is the 4th in its series. She has two Billboard #1 singles and currently maintains her weekly Radio show Unleash the Beat.