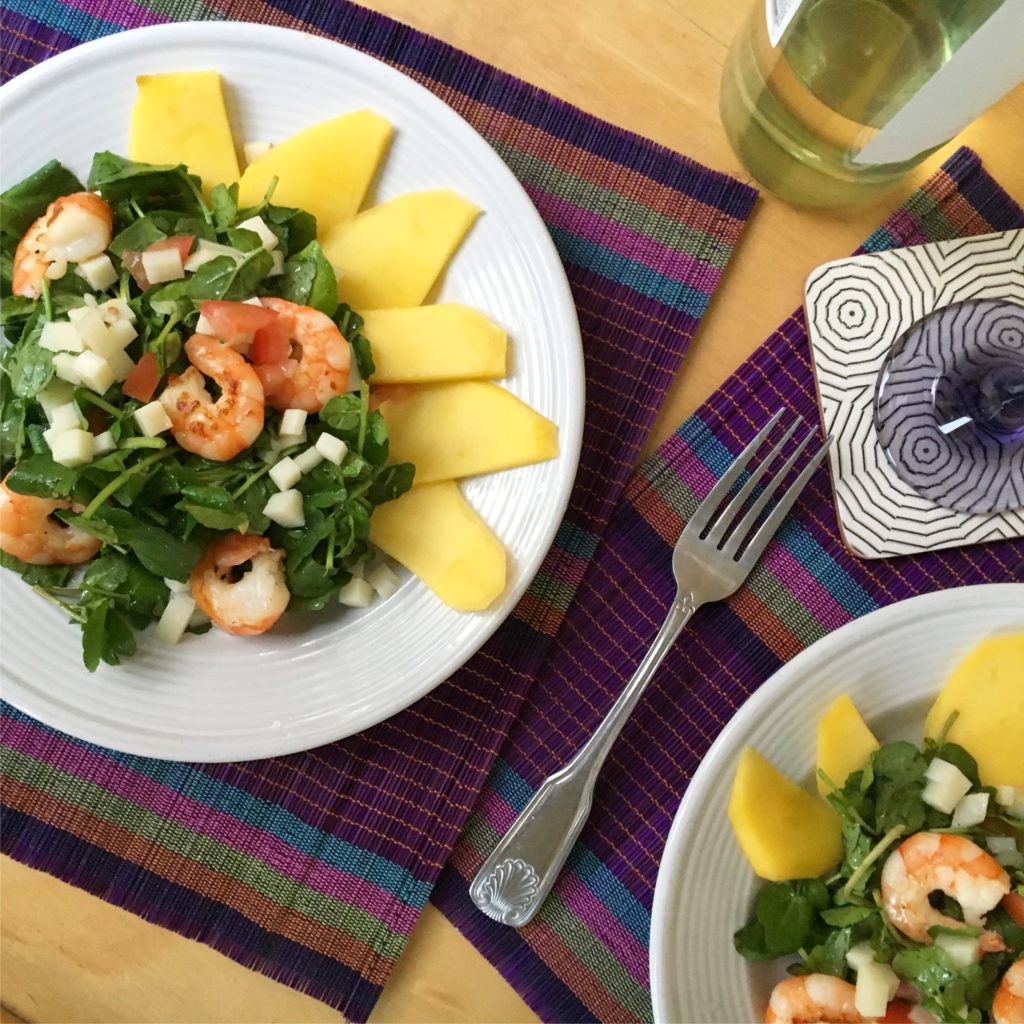 SAUTEED SHRIMP WATERCRESS SALAD WITH MANGO, HEARTS OF PALM, AND A CITRUS VINAGERETTE
SAUTEED SHRIMP WATERCRESS SALAD WITH MANGO, HEARTS OF PALM, AND A CITRUS VINAGERETTE
A crisp, light, refreshing salad perfect for weekend brunch or to brighten up your work week!
Salad Ingredients:
-1 bunch fresh watercress, washed with stems cut
-14 shrimp
-1 fresh ripe mango
-1 jar hearts of palm
-1 heirloom tomato

Citrus Vinaigrette Ingredients:
-¼ cup red wine vinegar
-1 tsp oregano
-1 tbsp dijon
-2 tbsp fresh Meyer lemon juice
-½ cup Olive oil
-1 pinch pink salt &
fresh ground pepper
Instructions:
1) Rinse the watercress and removing the stems. Set aside.
2) Clean the shrimp and season lightly with a little salt and pepper.
3) Get a skillet hot with a little light olive oil. Sear the shrimp 2-3 min on each side until pink and fully cooked.
4) Prepare the mango by making thin slices with skin removed. Next, dice the tomatoes and hearts of palm.
5) To prepare the vinegarette, whisk together all dressing ingredients and set aside.
6) In a bowl combine the watercress, tomatoes, and hearts of palm and lightly dress with the citrus vinaigrette
7) Arrange the slices of fresh mango on a plate, add the salad, and top with seared shrimp!
Enjoy!