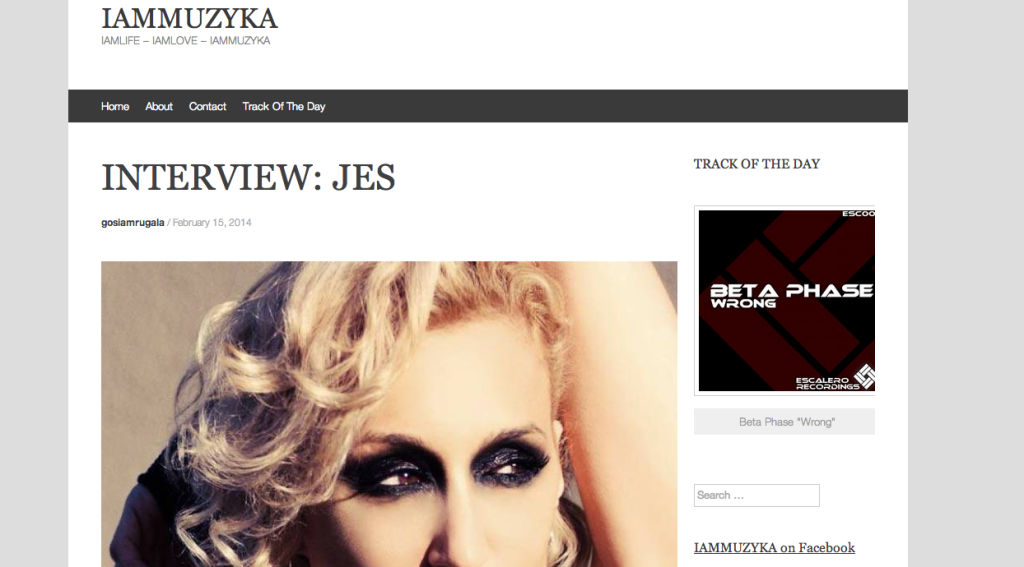 I Am Muzyka: JES Interview
IAMMUZYKA: What have you been up to lately?
JES: 2014 has turned out to be a very busy year already! I'm just back in LA after spending sometime working on new songs in New York. It's such an inspirational place for me. Simply being in that city generates new ideas for me so I love to spend time there just to kick-start my creativity. My production company has recently moved into a beautiful new studio in LA. We have been renovating and remodeling the building which has been equally exciting and exhausting. I have recently finished a bunch of new top-secret collaborations. I've been working on some new recipes (I love to cook!) and I'm preparing for the release of my new mix compilation album called "Unleash The Beat Platinum Mix" on February 17th.
CLICK TO READ THE FULL INTERVIEW