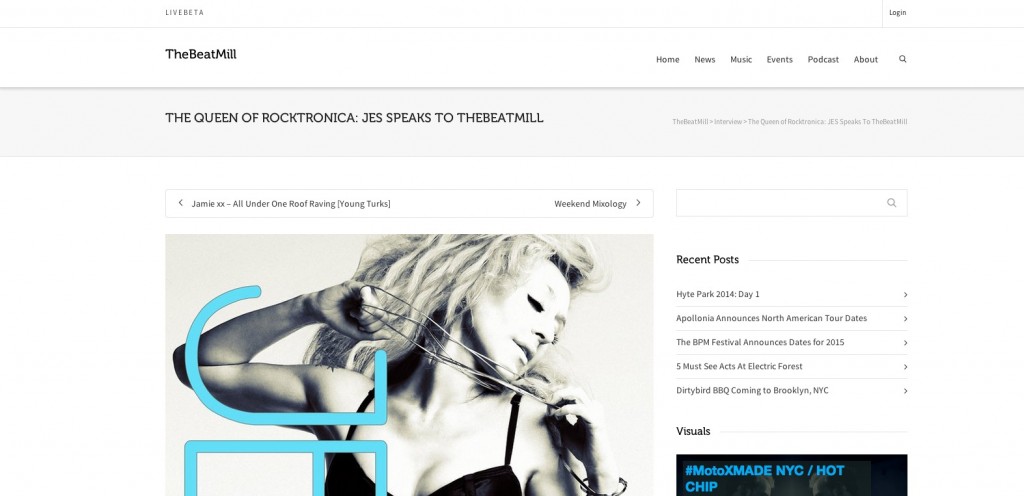 THE BEATMILL: THE QUEEN OF ROCKTRONICA: JES SPEAKS TO THEBEATMILL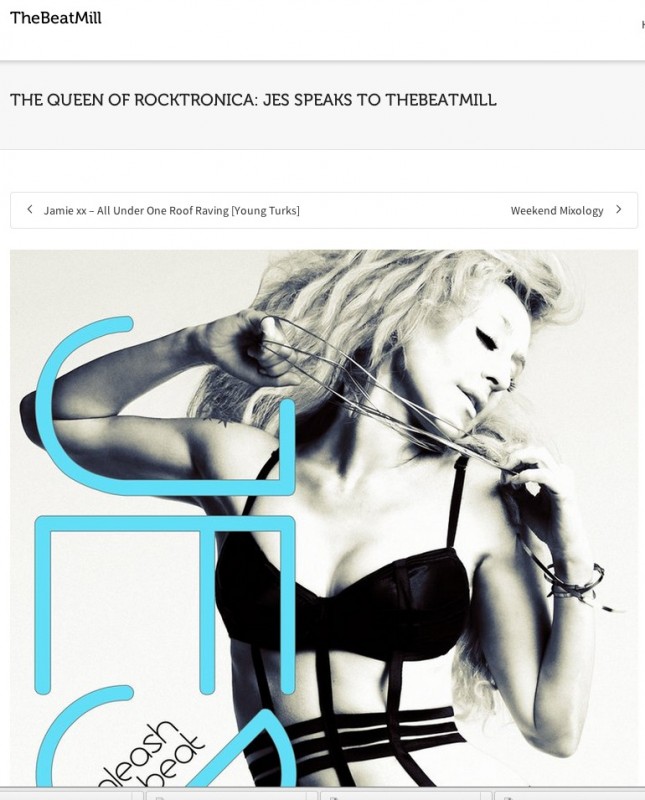 New York City's Queen of Rocktronica, JES, has been a major contributor to the EDM movement throughout her flourishing career as a singer, songwriter, producer and DJ. Last year JES compiled an hour long mix for TheBeatMill Sessions that you can check out here.
What some may call a veteran in the scene, JES has come a long way in the past decade since her vocals on Motorcycle's As The Rush Comes. In addition to lending her beautiful pipes to some of the biggest producers in the game (ATB, BT,Above&Beyond), this New York City gal has released four solo albums and launched a weekly mix show Unleash The Beat.
JES doesn't plan on stopping there either. JES say's there's much more ahead for her in music as well as her favorite hobbies: cooking, yoga and photography.
TheBeatMill recently spoke to JES about her accomplishments, her recent track Runaway, being on MTV and much more.  Check out our interview below.
TBM: It's safe to say that Runaway was a great way to kick off 2014 for you. Were you able to work with Cold Blue and Dennis Sheperd in the studio for this track? 
JES: Runaway was definitely an awesome way to start the year for me but I want mention that earlier in the year I had 3 songs included on ATB's amazing new album "Contact" [Kontor Records] just before "Runaway" came out and I also had a Beatport Trance #2 with the Antillas & Dankann remix of my BT and Fractal collaboration "Letting Go" so yes it's been an exciting year so far for me ☺.
Unfortunately because of our schedules and locations (I'm recording in Los Angeles and the guys are in Germany) we weren't able to get together. The song came to life through email, phone and the latest collaboration helper WhatsApp! My approach to collaborating on songs remotely is to work musically as much as possible. Instead of trying to explain an idea I'll just do it and send it over to the other artists involved so they can hear it. The guys were great to work with. We had a very good rhythm of communication, which is everything when working this way. They're both amazing producers and very open-minded so I was really happy with how the song came out. I don't think the distance between us compromised it at all.