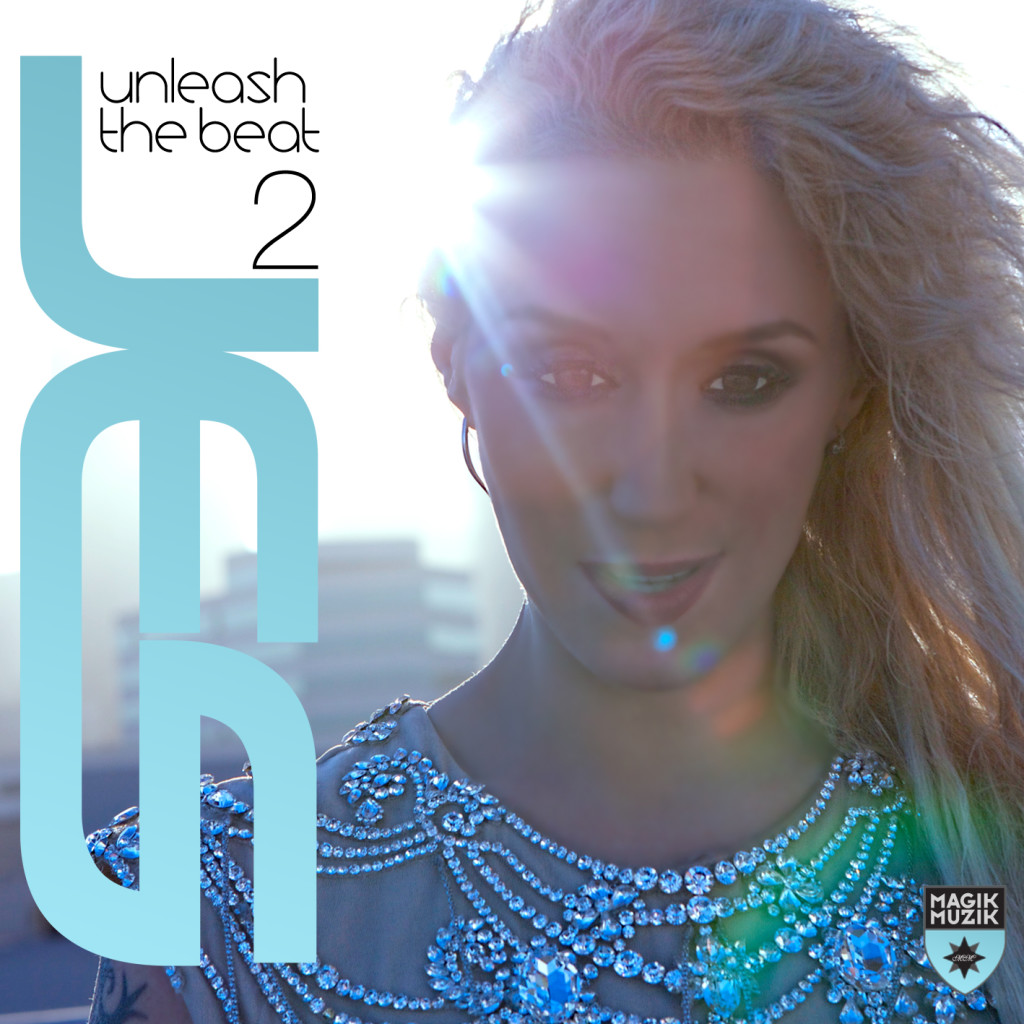 Out Now: "Unleash The Beat" Volume 2 Mix CD!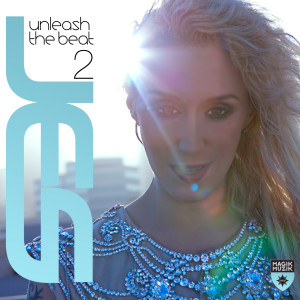 The name JES is synonymous with the highest quality and most beloved dance tracks of our time, and now the singer, songwriter, producer and DJ will Unleash The Beat with the second volume of her fire-starting 2-disc compilation, out now on Beatport and iTunes. With 28 tracks divided between an AM and PM mix, JES has compiled the biggest names in trance and progressive into a tightly knit package with something for everyone.
It's been a little over two years since JES released the first volume of Unleash The Beat, a thirteen-track collection of originals and remixes that featured her unique and sultry vocals. This time around, Volume 2 displays a diverse group of producers ranging from Audien, Jochen Miller, 7 Skies, Ost & Meyer and more. JES is found on remixes and collaborations with Robbie Rivera, Andy Duguid, Christian Burns and Paul Oakenfold, TyDi's remix of 'Ghost'–a classic JES track and her most requested song by fans–along with her most recent single with Roger Shah and Brian Laruso, "Higher Than The Sun." The Dr K & Nii remix of "Unleash The Beat" gives JES' thematic solo an uplifting energy boost, while "Flying Blind," her joint venture with Cosmic Gate, closes out the compilation on another high note.
After three artist albums–Disconnect (April, 2007), Into The Dawn – The Hits Disconnected (January, 2008) High Glow (March, 2010)–and touring throughout 6 continents and countless countries, JES added DJing to her live show, often singing along to her tracks as she mixes. Her weekly radio show, "Unleash The Beat," launched in 2012 and has enjoyed runaway success syndicating worldwide on over 60 stations.
As one of the industry's most established artists, JES has remained at the forefront of the EDM revolution through her resonating lyrics, vivacious live performances and thoughtfully assembled mixes. Unleash The Beat Vol. 2 is another shining example of the devotion to dance music that JES has held from the beginning of her career and continues to bring to fans around the globe today. Follow new updates on Facebook and Twitter by using the hashtag #UnleashTheBeat.
Tracklist
CD-1 PM Mix
01. Audien – Wayfarer
02. Dave202 – Straight Flush (Original Mix)
03. Sini – Untold
04. JES – Ghost (tyDi Remix)
05. Manufactured Superstars – Zombies In Love (Original Mix)
06. Etienne Ozborne & Benny Royal – Can You Feel It
07. Robbie Rivera featuring JES – Turn It Around (Maurizio Gubellini vs. Nari & Milani Remix)
08. Jochen Miller – Cheer Up! (Club Mix)
09. LTN – Daylight (Original Mix)
10. Conro – Axiom (Original Mix)
11. Ost & Meyer vs. 7 Skies – Dharma (Original Mix)
12. Simon Lee & Alvin – Count The Stars (Original)
13. Justin Prime – Revolt
14. JES & Andy Duguid – Before You Go (Pedro Del Mar & DoubleV Remix)
CD-2 AM Mix
01. Signum – First Strike (Juventa Club Mix)
02. Dan Stone – Drive (Stoneface & Terminal Remix)
03. Adam Szabo & Willem de Roo – Lego (Original Mix)
04. Jaco – Screw It (Original Mix)
05. Christian Burns, Paul Oakenfold & JES – As We Collide (Orjan Nilsen Remix)
06. Sander Van Doorn & Mark Knight V Underworld – Ten (Original Club Mix)
07. Roger Shah, JES & Brian Laruso – Higher Than The Sun (Club Mix)
08. Ost & Meyer – Take Off (Original Mix)
09. Abstract Vision & Elite Electronic – Alive
10. JES – Unleash The Beat (Dr. K & Nii vs. SHIHA Remix)
11. Eximinds – Mainbeat (Original Mix)
12. Beat Service – Metro (Original Mix)
13. Charlie Darker, Paris & Simo – Cairo
14. Cosmic Gate & JES – Flying Blind (Tom Fall Remix)
Enter to win a signed copy of Unleash The Beat Volume 2, JES T-shirt and dogtag by visiting the UTB 2 contest app at www.facebook.com/jespage!