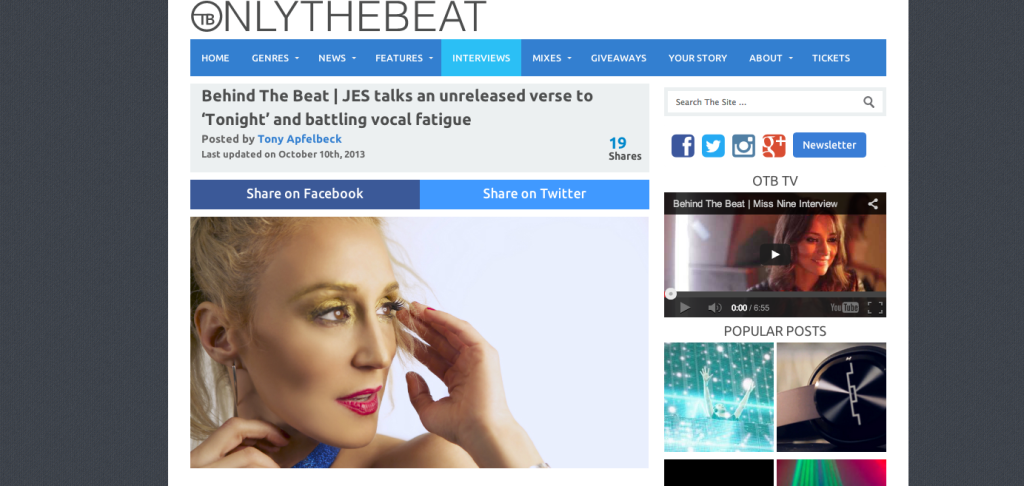 Only The Beat- Behind The Beat | JES talks an unreleased verse to 'Tonight' and battling vocal fatigue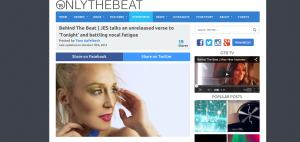 After a bit of a break from writing, I couldn't be more excited to dust my keyboard off with this fantastic conversation I got to have with JES before her amazing performance at Foundation Nightclub in Seattle. JES is an absolutely incredible performer and a true triple-threat: she's a talented producer, DJ and singer. Onstage, she has that rare stage presence that really connects with her crowd and offstage she is genuine and easy to talk to.
Honestly, I felt a bit skeptical coming into this night because I've felt so jaded about live performances after seeing so many studio vocalists perform live at Ultra.  Too many times it seems that the songs tend to lose their 'magic' when you take a singer out of the studio.  I had no idea what to expect for this night until I sat down and talked with JES.  I left the green room with a warm glow after meeting her because she is just vibrant with energy and is always ready with a warm smile, and I couldn't wait to see this energy translated on stage.