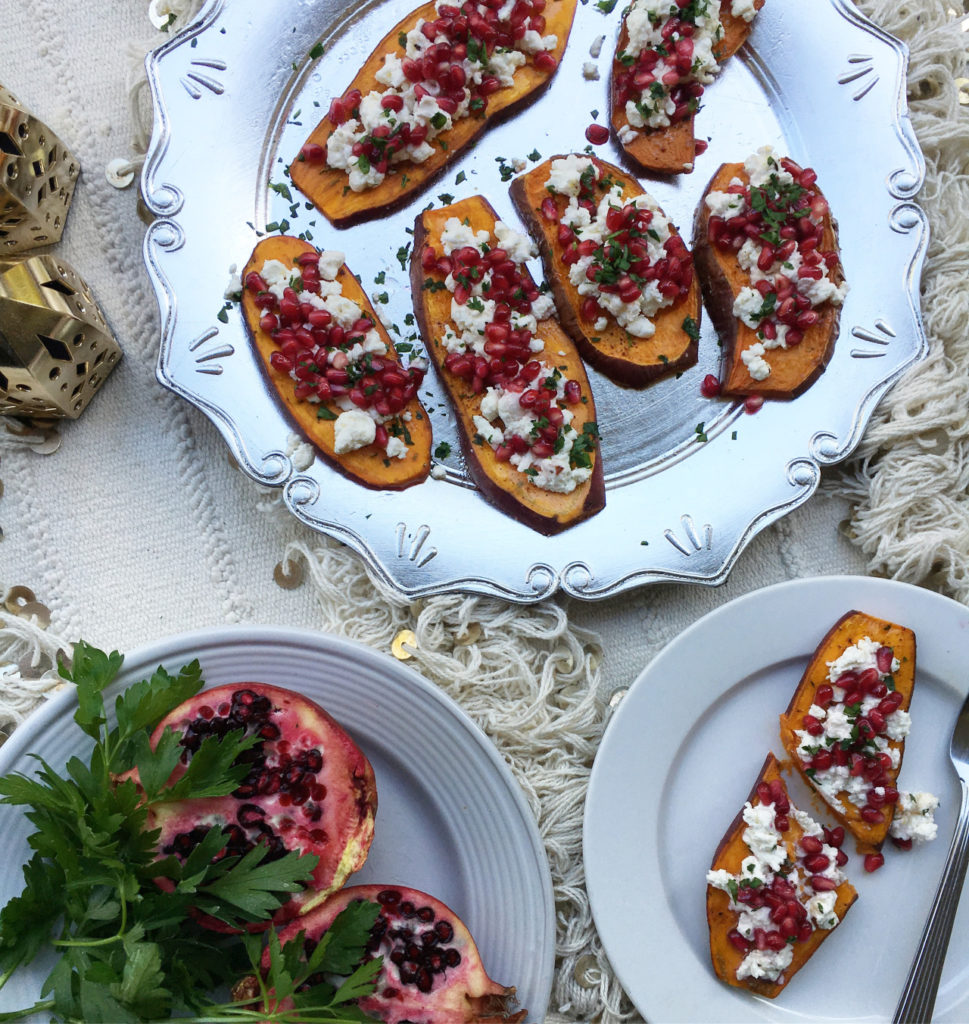 ADDICTING SWEET POTATO TOAST WITH GOAT CHEESE & POMEGRANATE
ADDICTING SWEET POTATO TOAST WITH GOAT CHEESE & POMEGRANATE
Meet the kind of appetizer brunch dreams are made of. As delicious as they are #instastory worthy, my Sweet Potato Toast is addicting in all the right ways. The perfect combo of sweet potato and goat cheese is topped with a honey vinegar pomegranate glaze. Bonus, this appetizer is also packed with make your skin glow vitamins, which of course is always a plus!
Ingredients:
-2 large sweet potatoes
-¼ cup red wine vinegar
-2 tablespoons honey
-½ cup chopped Italian parsley
-Light coconut oil
-Himalayan salt
-Paprika
-Black pepper
-Italian seasoning
-Seeds from 1 pomegranate
-3 oz goat cheese
Instructions:
1) Line a baking sheet with parchment paper. Preheat oven to 425 F.
2) Clean sweet potatoes and cut them carefully into ¼ think slices. In a bowl drizzle potatoes with enough coconut oil to lightly coat each side.
3) Sprinkle with Himalayan salt, Italian seasoning, black pepper, and paprika. Toss in bowl to coat evenly.
4) Arrange the sweet potato slices, not touching, on the parchment paper lined baking sheet. Sprinkle with a dash more paprika and black pepper.
5) Bake for 15 min. Turn over sweet potatoes and continue baking for 10 more min. or until golden brown. Remove and transfer to serving plate.
6) Add a nice spoonful of goat cheese to each slice of sweet potato toast. Whisk together red wine vinegar with honey and drizzle over goat cheese. Finish off each slice with a sprinkle of pomegranate seeds, chopped Italian parsley, and salt & pepper to taste.
Serve immediately to 4 hungry guests! #TheRockStarDiet