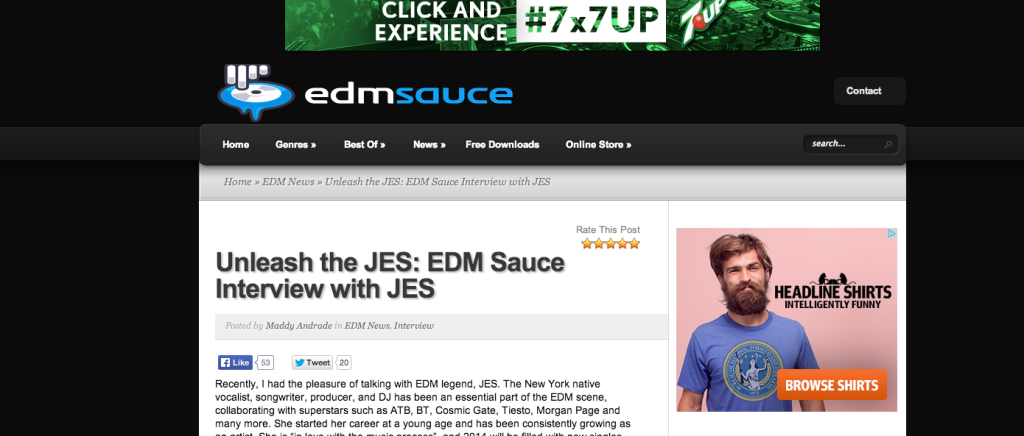 EDM SAUCE: Unleash the JES, Interview
Recently, I had the pleasure of talking with EDM legend, JES. The New York native vocalist, songwriter, producer, and DJ has been an essential part of the EDM scene, collaborating with superstars such as ATB, BT, Cosmic Gate, Tiesto, Morgan Page and many more. She started her career at a young age and has been consistently growing as an artist. She is "in love with the music process", and 2014 will be filled with new singles, collaborations and mixes.
Growing up in New York, JES was always surrounded by a mix of diverse music. If she wasn't singing in the choir, she was watching her mom perform at a music theater, or finding new ways to improve the music she was listening to. At the age fourteen, she got her first break by answering an ad on the "The Village Place" and recorded her first record "Wasted on Your Love".