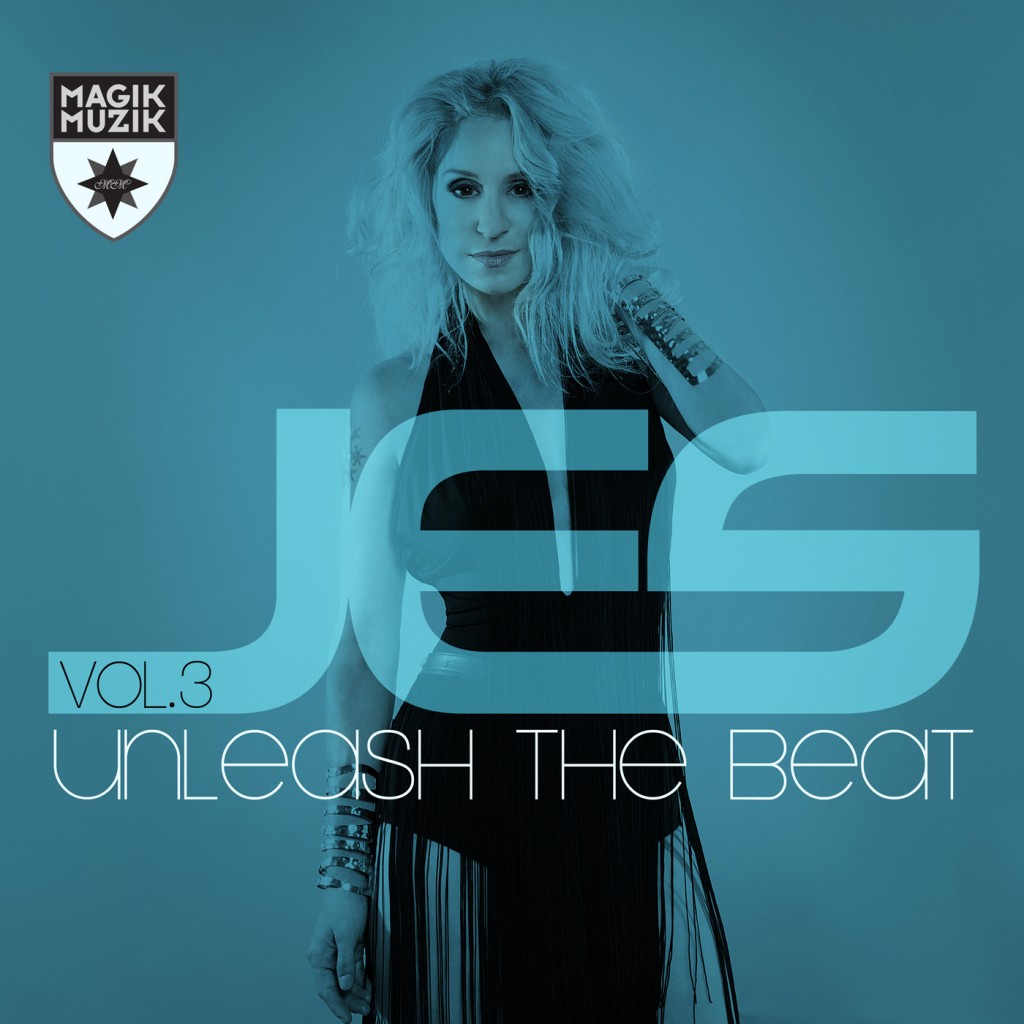 #UnleashTheBeat Volume 3 AVAILABLE NOW!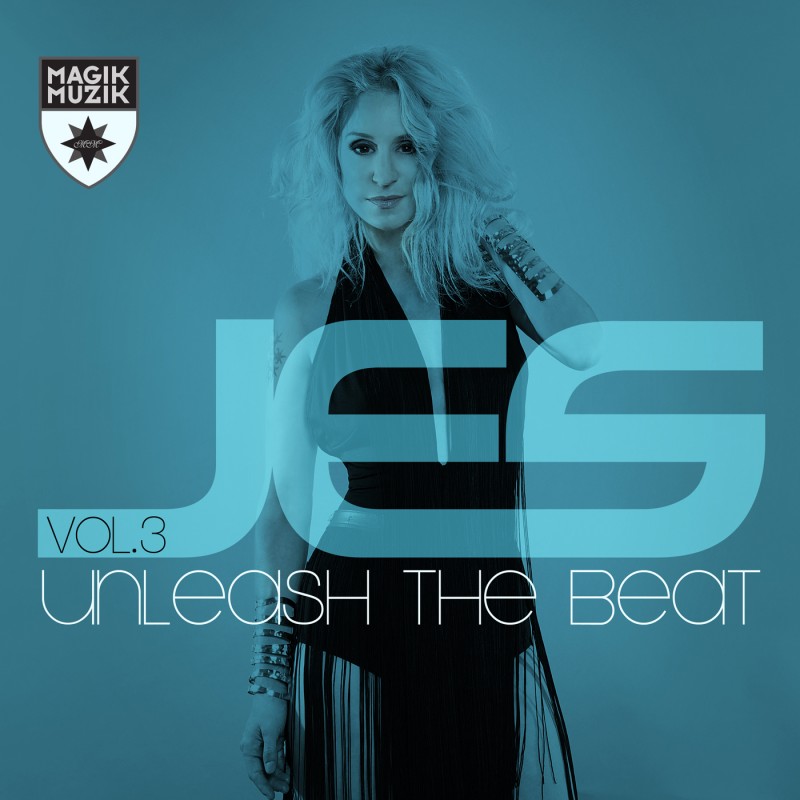 After a blazing start to 2015 by dropping two of the hottest songs of the year already, JES gets ready to release volume 3 of her Unleash The Beat mix compilation series on March 23rd. Sourced from her weekly mix show of the same name, Unleash The Beat 3 is a 2CD/double mix package that shows JES talents don't stop with writing and singing the biggest songs in dance music, she also knows how to mix them. Curated like a great night on the dance floor the two mixes offer and insight into JES' skill of flawlessly blending the best in trance and progressive.
Disc One starts the journey with the progressive bang of Alexy Romeo's "AWEX," JES moves skillfully between deeper cuts like Stan Arwell's "Outburst" and tougher beats such as EDU's "Alive." The mix includes the massive Sunny Lax remix of her cult Tiësto collaboration "High Glow" and a haunting exclusive remix of "All Night" from Musical Freedom alumni Alex Balog.
Disc Two moves into higher gear, dropping some of the hottest trance cuts of the past few months. Opening with the driving beat of the New World Punks' "Torque" and moves on to tracks from trance luminaries Jerome Isma-Ae, Ost & Meyer and Beat Service. JES effortlessly folds in her own tracks with the celebrated Antillas and Dankann remix of her Sunlounger collaboration "Glitter and Gold," as well as the deep pulsing Tenishia remix of her future classic "Runaway" with Cold Blue and Dennis Sheperd. 

Unleash The Beat Vol.3 flows around you, over you and through you with an intensity that takes you back to a place that made you love this music in the first place. When the right artist takes the DJ's controls, you hear the music the way it was always meant to be. Essential!
PURCHASE LINKS-
JES Website: http://bit.ly/1DQtciY
Black Hole Recordings Site: http://bit.ly/1Il0963
Itunes: http://bit.ly/JESUTBVol3
Beatport: http://btprt.dj/1ECJA1J
Physical CD: http://bit.ly/1aKVbnT
Amazon: http://amzn.to/1ECUEvH
Spotify: http://bit.ly/1BJ5wGg
TRACK LIST:


Disc 1 

01. ALEXEY ROMEO – AWEX (Original Mix)
02. MICHAEL WHITE & MAIK IBANE – TRAPPED IN A CAVE (Original Mix)
03. STAN ARWELL – OUTBURST (Original Mix)
04. JES – HIGH GLOW (Sunny LAX Remix)
05. SEQU3L – EVERY GOODBYE (Original Mix)
06. BREAME & JACK VATH – ARANCINI (Sunny LAX Remix)
07. AHMET ATASEVER – TRAVERSING (Original Mix)
08. JES – ALL NIGHT (Alex Balog Remix)
09. XANWOW – SOLAR (Original Mix)
10. EDU – ALIVE (Original Mix)
11. SCOTT JAMES & SEQU3L – IGNITE
12. JES – TWO SOULS (Original Mix)
13. ZUUBI – DUALITY (Original Mix)
14. ENZO DARREN – SOUKA (Original Mix)
Disc 2
01. NEW WORLD PUNX – TORQUE (Original Mix)
02. JEROME ISMA-AE – OVERDRIVE (Original Mix)
03. BENJAMIN BATES & MAX GABRIEL – KINGO (Original Mix)
04. JES, COLD BLUE & DENNIS SHEPERD – RUNAWAY (Tenishia Remix)
05. BOBINA – NOS ENCONTRAMOS (Original Mix)
06. OST & MEYER – SKY HUNTER (Original Mix)
07. DAMIAN WASSE – SAY GOODBYE (Original Mix)
08. MAX FREEGRANT & YUJI ONO – OSAKA DRIFT (Original Mix)
09. STONEFACE & TERMINAL – SONUS (Original Mix)
10. NIC TOMS – YOU ARE (Original Mix)
11. BEAT SERVICE – SPARK (Original Mix
)
12. ROGER SHAH PR. SUNLOUNGER & JES – GLITTER AND GOLD (Antillas & Dankann Remix)
13. DIMENSION – VERANO (Original Mix)
14. TARMO TAMMEL – PLAYA DEL SOL(Original Mix)