NEW REMIXES FOR "NYC" RELEASED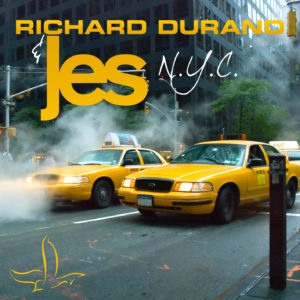 When Richard Durand accepted the role as the new helmsman for the ISOS mix series it almost was an inevitability that he would turn to JES to help him craft the perfect exclusive track. The resulting stellar collaboration entitled N.Y.C has already stamped its mark on dance floors across the globe, featuring JES' trademark soaring vocals and crisp techno influenced production.
JES (a native New Yorker) said " I was thrilled to have the opportunity to write a song that captures the the dark and edgy underworld of my hometown. New York is like a part of my soul, you can takethe girl out of N.Y.C but you can't take N.Y.C out of the girl."
JES is no stranger to ISOS fans having featured on no less than five past releases of the hugely popular mix compilation with hits like High Glow (Taxigirl), Like A Waterfall, People Will Go (Steve Forte Rio Remix), Blossom and Imagination (Tiesto Remix).
CLICK HERE TO PURCHASE NEW REMIXES
CLICK HERE FOR ORIGINAL EP MIXES