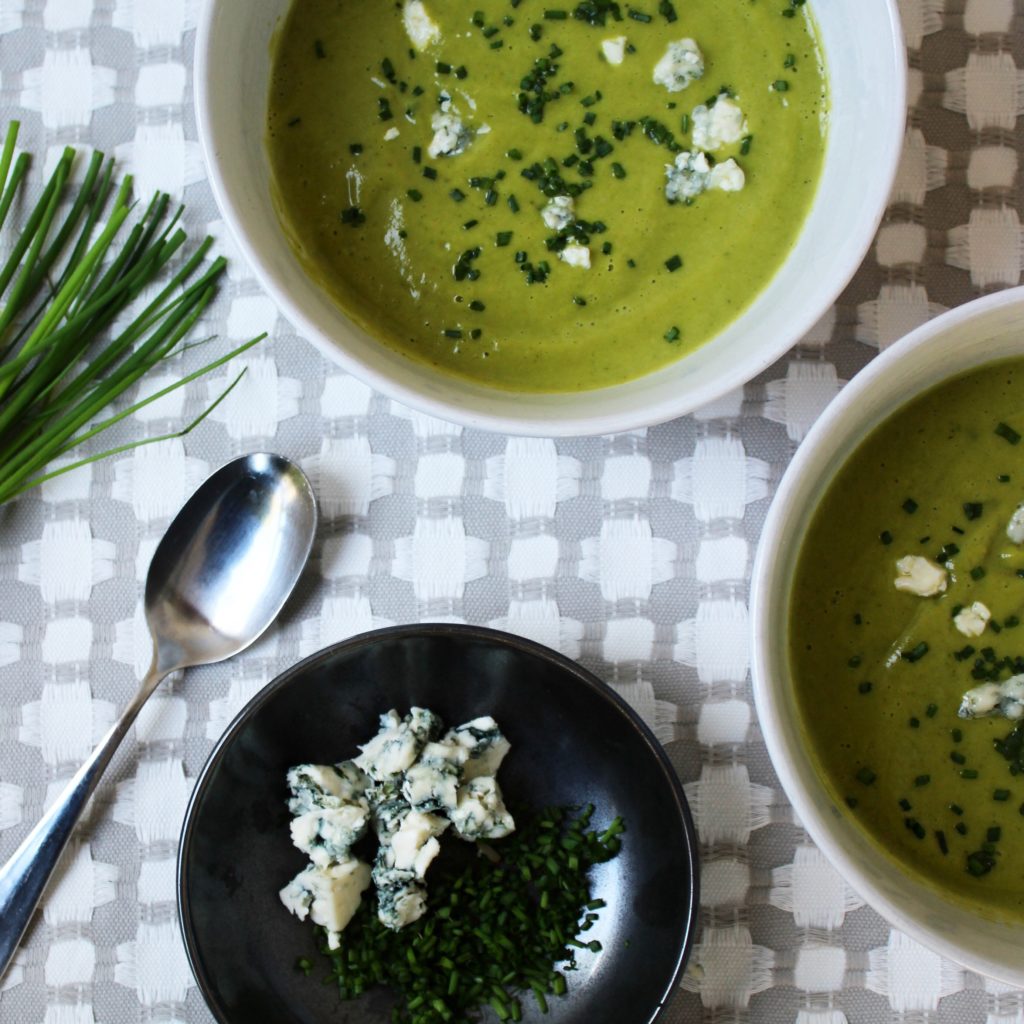 Sweet Pea Soup with Chives and Gorgonzola
Sweet Pea Soup with Chives and Gorgonzola
1 onion peeled and chopped finely
2 large celery sticks finely chopped
1 clove peeled and chopped fresh garlic
4 cups fresh or frozen sweet peas
33 oz low sodium organic vegetable stock
4 tbsp fresh chives chopped
Freshly ground pepper
Pinch pink salt to taste
Small piece Gorgonzola cheese ( or drizzle with nonfat yogurt )
In a pot bring vegetable stock, onion, celery, garlic and peas to a boil. Reduce it to medium heat and have simmer for 20 minutes.
With a blender or an immersion blender and blend until smooth.
Remove and serve with crumpled gorgonzola or drizzle with non fat yogurt on top!