JES Releases Highly-Anticipated New Single "It's Too Late"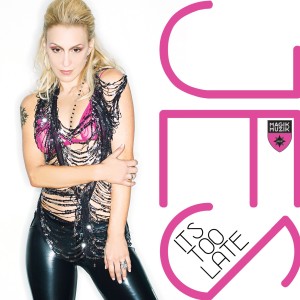 "It's Too Late" is taken from JES' highly acclaimed album "High Glow". The radio edit is a perfect example of what the Queen of Rocktronica is capable of, a tight and innovative electro dance production that works as the ultimate vehicle for JES' pristine vocals. With a truly addictive chorus 'It's Too Late" is the perfect dance floor sing along, while the infectious radio edits should take JES straight to the top of the dance radio play lists and charts.
The remix package features an incredible selection of superb versions that deserve to be checked out in full. Muzikjunki takes the original to the clubs; Trent Cantrelle puts the tech in tech trance; Coco Channel offers an ISOS style trance remix; Michael Badal combines rocktronica with trance and last but not least we have Celldweller, who delivers a bass bin shredding dubstep remix full of hyped up edits.